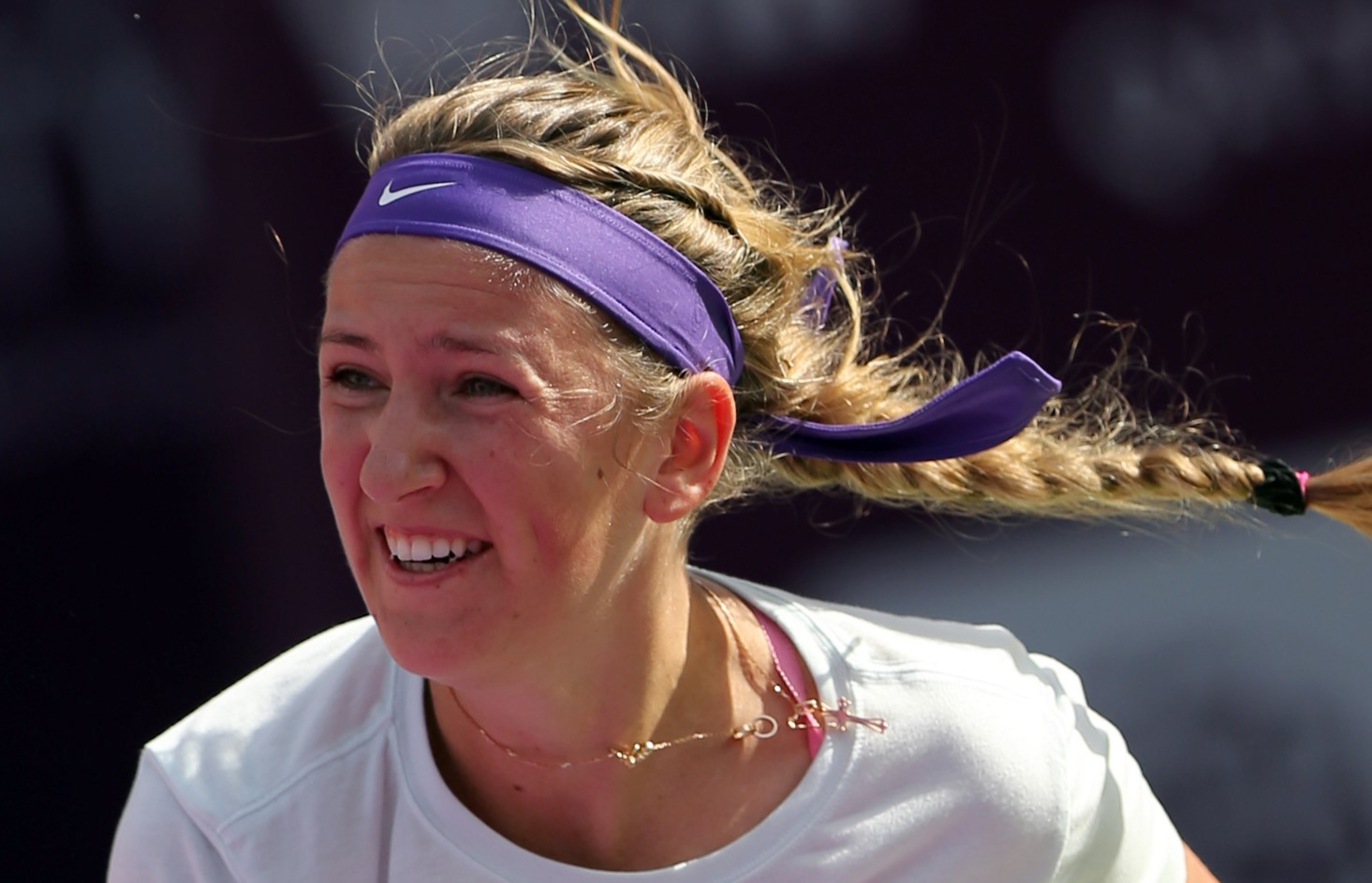 On March 4, the former world Number 1 Victoria Azarenka will play her first match in six months. While Vika was not playing, she sued the father of her child, lost the top coach, studied at Harvard and reduced the price of a house in Los Angeles, which she sells. SPORT.TUT.BY tells what is known about Azarenka's life over the past six months, and remembers how Vicky's attempts to get back on tour after giving birth turned out.
Lost a great coach
In September 2019, while in Beijing and preparing for the Open championship in China, Victoria Azarenko suddenly withdrew from the tournament and left for the United States, never playing again until the end of the season. As it turned out later, the reason was the transition to the final phase of the trial with the former boyfriend of Billy McKig for the right of custody of a common child. The parties have been in dispute since summer 2017.
Vika missed the start of the 2020 season. Her coach Wim Fisssett, under whose leadership in 2016 Azarenko won tournaments in Brisbane, Indian Welsh and Miami and was on the schedule of the first racket in the world, moved to the Japanese team Naomi Osaki.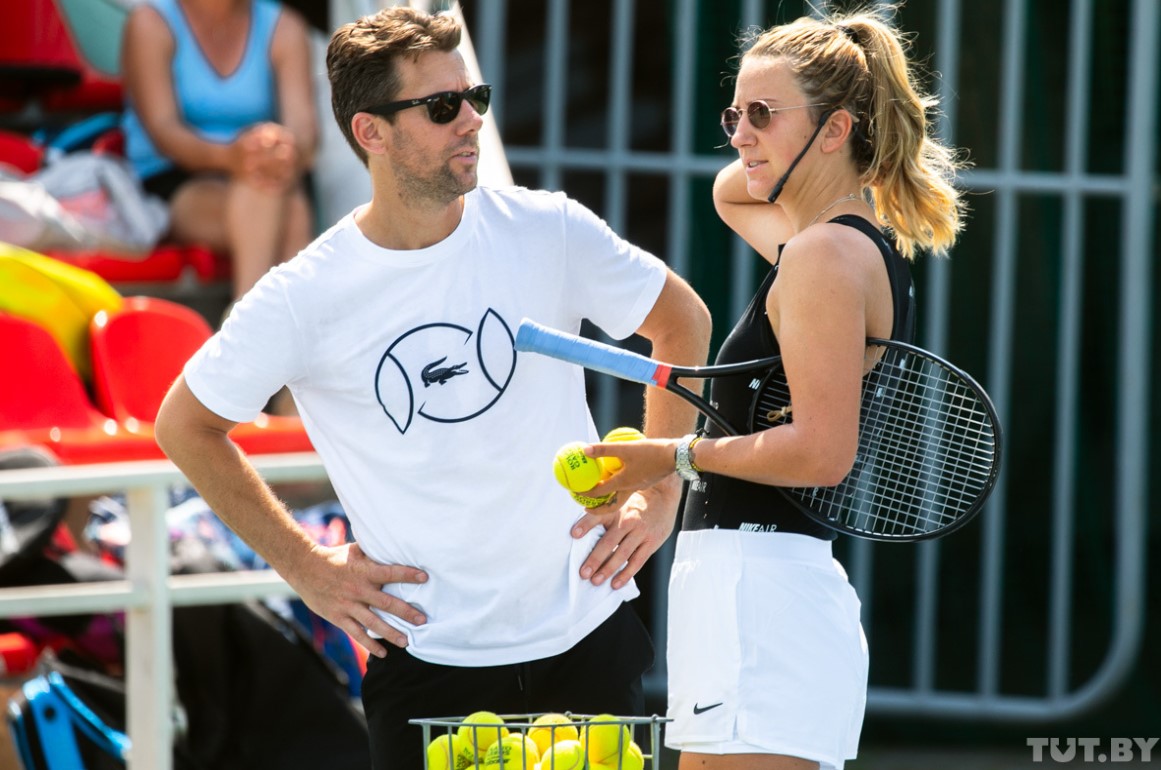 "When I saw Vika in China (September 2019 – TUT.BY), we had an open conversation with her", – explained the situation Fisssett in an interview with the WTA website. – "It took time for Vika to think about her future. A few weeks later she called me and told me that she wouldn't be able to play in January and that she wasn't sure she would be able to play afterwards. She didn't want to deprive me of the opportunity [to work further with Naomi Osaka] because of the uncertainty she had".
Graduated from Harvard
Vika Azarenka wants to run her own business, but she didn't have enough knowledge. She admitted it in a big interview with SPORT.TUT.BY in 2016, when she was pregnant: "I chose the University of California at Los Angeles. Now I'm studying economics and business law. I have five years to master the entire curriculum. If I could study nonstop, I could do it in two years. Why would you do that? I want to understand all the processes related to my business. […] I like to keep things under control, which means getting to the bottom of things."
I don't know if Vika is graduated from UCLA. However, in another forced pause in her career, she took a Crossover Into Business course at Harvard University.
The training of tennis players at Harvard is a WTA initiative. It's how the organization takes care of the players' future after their careers are over.
Among the first Harvard tennis students in the fall of 2019 were Danish Caroline Wozniacki, German Andrea Petkovic, American Bethany Mattek Sands and Vanya King. They spent one semester with MBA students. Communication with people from the business environment is designed to help players develop entrepreneurial spirit and learn to make better business decisions. Olympic champion Monica Puig from Costa Rica, Russian Alla Kudryavtseva and American Kristina McHale were in the second group of listeners along with Vika Azarenko.
She told us about her favorite city
The section "My favorite city" on WTA's YouTube channel was about Los Angeles, where Vika lives most of the time, has a house and gave birth to her first child. "LA is a city of opportunity," said Azarenko. – "Everyone in this city is obsessed with work, but when I come to the beach and see people jogging or walking, I wonder, "So who works here? I'm really wondering. Anyway, LA is the centre of everything: fashion, film, sports."
"I love the sneakers," admitted Vic. – I have too many of them already, but I'm waiting for new additions. I want more! I'm very spoilt in this part. […] I often play volleyball with professional players at the weekends. Sometimes friends join us, and we get real notches. And the sun is baking! But I still prefer to play in steep gaiters knee-high. This is what my beach style looks like".
I like to go to basketball games and concerts, but not to the Staples Center, because it's far from my house. It's great to go to the Lakers games, a historic team, especially when Kobe played for them.
I don't like traveling with ten bags, I hate packing and taking things apart. I try to minimize the number of things I need to keep on hand, and put them in bags that fit my image.
For me, being a tennis player is like a miracle. As a child I studied well, practiced music and still play tennis, which I don't regret. Although I had a choice. The music teacher said that I was her best student. She thought I needed to make a choice and devote all my time to my favorite cause. I said, "It'll be tennis." It's a fortunate decision.
Sells a house in Los Angeles
Since May 2019, Azarenko is selling his California house. It is located in Manhattan Beach, California. A buyer is not yet found, and in February 2020, the starting price of the house of $7.9 million had to be lowered to 7.5 million.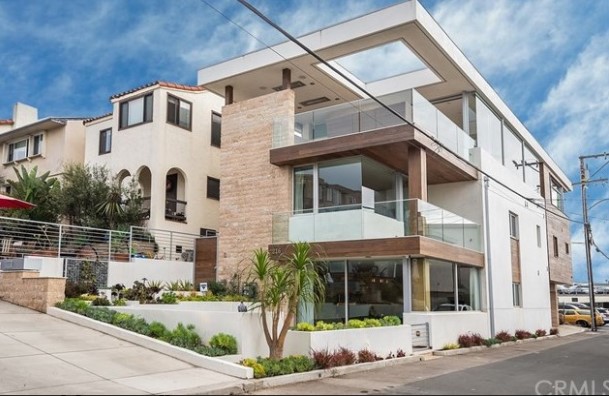 The house in Manhattan Beach Vika bought in 2015 for $7.5 million. It was a period of great changes in Azarenko's career. She changed the team, breaking up with the French specialist Sam Sumic, with whom she twice won the Australian Open and became the first racket in the world. Union with Sumic has exhausted itself, and after a series of injuries Vika began working with sparring partner Sasha Bazhin of Serena Williams team, trusted to Wim Fisett and … bought a house.
It has five bedrooms, an elevator and several bathrooms. The windows overlook the shore of the Pacific Ocean. On the lower floor there is a training room, a media room and a bar.This impressive house is the epitome of luxury living on all sides," says the real estate agency website. – Designed by John Starr and built by Mike Davis in 2015, the house can be called a paradise on the sandy shore of Manhattan Beach overlooking the ocean. […] All-glass elevator is a unique design element. […] Indoor space is characterized by designer finishes and stunning views of luxury living in the best place in downtown Los Angeles that has everything.

Spent time at Patrick Muratoglu's camp
Patrick Muratoglu is a French coach. Since 2012, he has been a mentor to Serena Williams of America. He owns tennis academies in the suburbs of Paris and on the Côte d'Azur near Nice. In the tennis world, the academies Muratoglu are called five-star hotels for players.
Muratoglu held a training camp in Boca Raton, Florida, during the off-season. Here, in particular, Serena herself and 15-year-old U.S. teenager wunderkind Corey Gauff trained. Vika Azarenko was also spotted in the company of tennis players.
She was definitely running crosscountry with other camp participants, helped sing in karaoke Cory Gauff and was photographed with Mike Tyson's daughter Milana.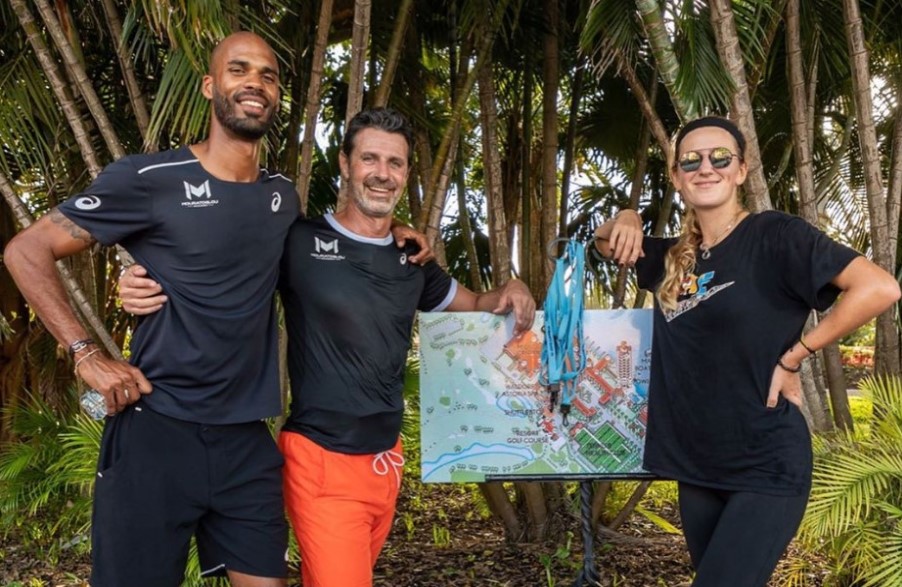 Court dispute is going on, but little is known about it.
Whether the court dispute between Azarenka and McKeig is over is unknown. At the start of the trial in summer 2017 it was clear that it would take a lot of time. We made this conclusion by studying the experience of Laura Vasser, a lawyer nicknamed the Queen of Divorce, who represented Vika.
In different years, Wasser has defended the interests of Angelina Jolie, Britney Spears, Kim Kardashian, Stevie Wonder, Ben Affleck, Ryan Reynolds, Ashton Kutcher, Christina Aguilera and Johnny Depp in court. It usually took two to four years to resolve a conflict.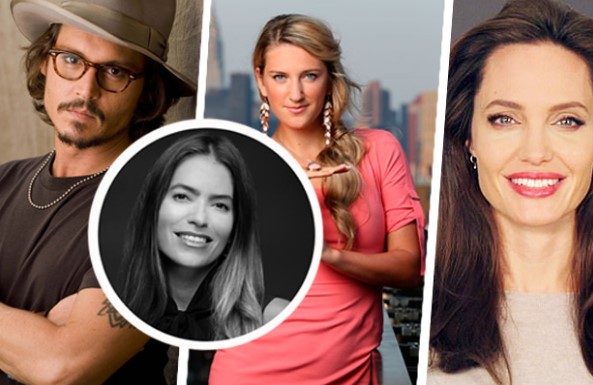 McKiga's lawyer is also a very respected specialist – Alan Dershchovets, a star of procedural, case and constitutional law in the United States. He represented boxer Mike Tyson and footballer OJ Simpson in court and won a lot of hopeless cases.
In February 2020, that is, in the third year of the trial between Azarenka and Makkig, the captain of the Belarusian women's national tennis team, Tatiana Puchek, hinted that the case was coming to an end.Let's hope to the last that her situation will be resolved after all," Puchek said , hoping for Vicky's participation in the Federation Cup match against the Netherlands.
Is there any chance that this is about to happen? – we specified.
There is a possibility. But it is the minimum. – Puchek replied
After the victory of the Belarusian tennis players over the Netherlands and reaching the final part of the Federation Cup, which will be held on April 14-19 in Budapest, Puchek said that "the situation with Vicky has not been resolved yet, but we hope" for her to come to the team in April.
Bonus. How Azarenka used to return to the tour.
After giving birth in December 2016, Vika Azarenka twice returned to the tour. For the first time – in the summer of 2017. Then Vika played in the grass part of the season, and at Wimbledon she reached the fourth round, where she lost to Simona Halep from Romania – 6:7, 2:6.
Then, instead of the American series of tournaments Vika was waiting for the lawsuit from the child's father. While in Beverly Hills, Billy McKeig said he was concerned about the kidnapping of his son. The Los Angeles court ruled that the child should be returned to the city. Vika suspended her career.
Her return to the tour took place in the spring of 2018. This time Azarenko played her first games in Indian Wells and Miami. At both tournaments, she finished her performance after meeting with the American Sloan Stevens, and in Miami the players competed in the semifinals. On the way to him Azarenko defeated two players from the top 20 and one player from the top 10.
In other words, Azarenko's form after long downtime usually allows him to compete with the leaders of the world tour already in the first or second tournament. And since Vika returns to Monterrey in 2020, he is definitely doing it not for the sake of participation, but to become the first racket in the world.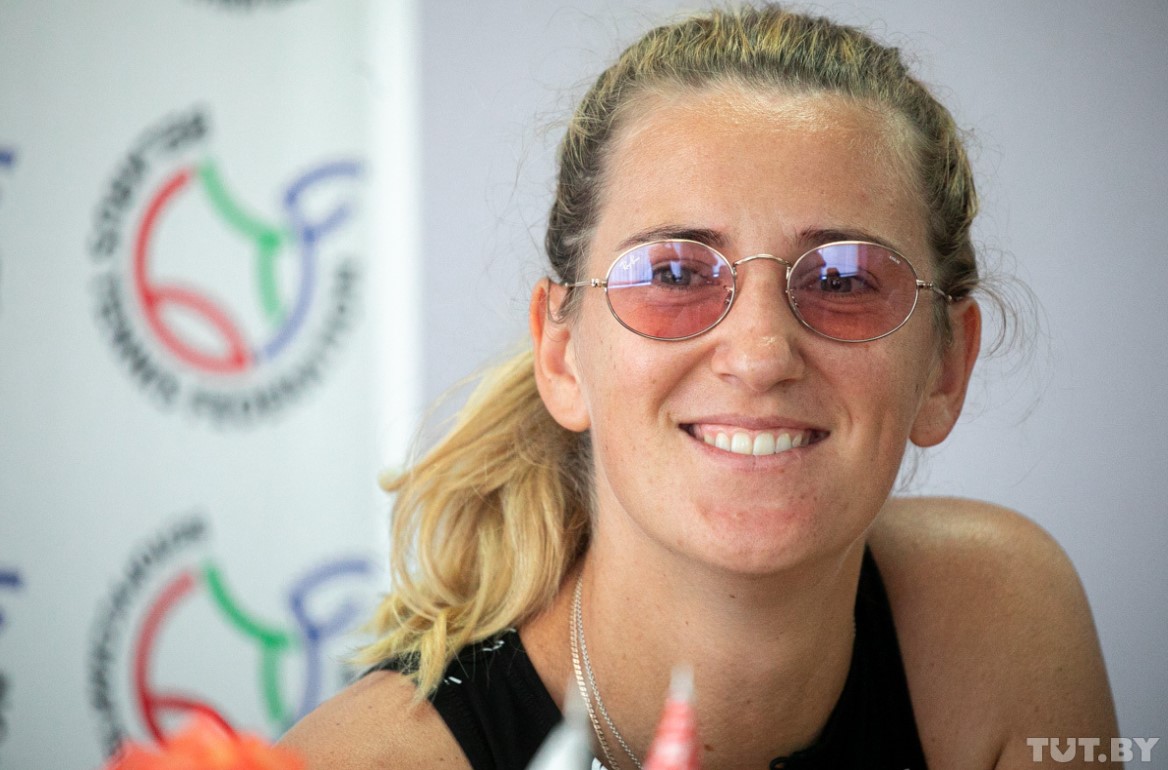 Over the past six months, which Vika did not play, she rolled back from 41st place in the world ranking to 56th. At the tournament in Monterrey, she will defend points for last year's final – 180 points, to be exact. To qualify for the Olympic Games in 2020, Vicke needs to strengthen her position.
In general, after giving birth, Azarenka has not yet risen above 38th place. Reasons? She lacked game tone, stability and son Leo next to her, which made her restless mother-player. However, even in this condition, she took four times the top tennis players from the top ten.
So how should she play when the dispute with McKig is settled? Or does it already have a dot in it? It would be nice if Vica told us about it in Monterrey.