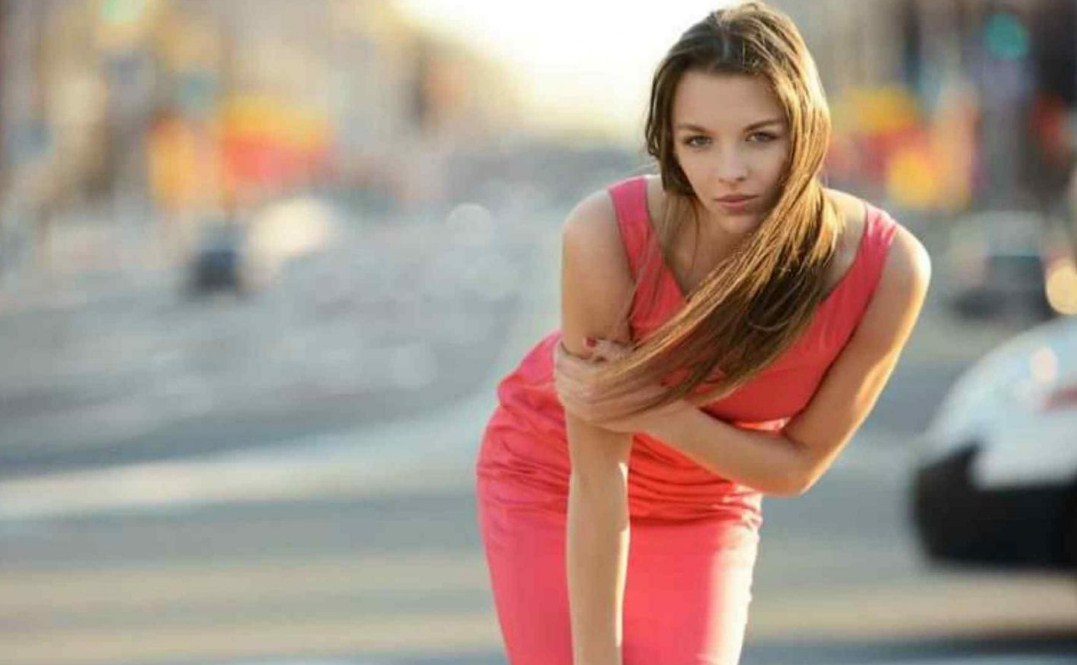 The press office of the 2nd European Games 2019, had the privilege of sitting down with Melitina Staniouta for an intimate interview. Melitina, a majestic gymnast, has accumulated over 20 medals in the European and World championships since 2009. She also participated in the Olympic games, London and Rio de Janeiro and took home 4 medals from the European games in Baku proving herself to be an undeniably amazing athlete. We caught up with her at the "Grand Café" in Belarus to discuss her journey and upcoming involvement in the 2019 Games.
Winning didn't come easy for Melitina. She had a bad injury in her career, a broken foot. With pins still in her leg and despite the pain, she trained, performed and went on to win the Bronze medal at the World Cup.
Expand the frontiers
No doubts you prefer an active lifestyle and have already visited more than 40 countries. Therefore, you have surely faced a situation when foreigners ask what Belarus is. What are the possibilities in bringing more awareness to Belarus and the 2nd European Games?
I would say that in recent years I don't meet such a clear misunderstanding, what or where Belarus is, people always have some associations. For example, a lot of foreigners know Dasha Domracheva. I think it is connected with the sporting successes of our country and with the five days visa-free regime, which made it much easier for many foreigners to visit Belarus. or those who do not know about us, the European Games in Minsk can really become one of the most comprehensible and effective ways how to expand the frontiers.
Do you think the 2nd European Games can contribute to popularization the rhythmic gymnastics in Belarus?
Yes, sure! There is no other answer. All those major competitions, that we hold, are very successful, in particular, European Championships which we have already held twice. Stadiums are always full. We are talking about stadiums such as Minsk-Arena, which bring together a huge number of spectators. All of them love rhythmic gymnastics. They are not a simply someone's moms, aunts, and other relatives. In addition, I'm sure our girls will have top results. I don't even doubt it. I am already an experienced athlete and hope that Alina Gornosko will do her best. She's very talented. She had a severe knee injury, and I know what it's like to come back after surgery. It's always difficult especially when you're just starting to go up as an athlete. But I am sure it will make her stronger and if she gets out of this situation to the 2nd European Games, she will prove herself.
What is your most memorable impression from the European Games in Baku? You have participated in many world and European championships and two Olympiads. Was there something special and memorable at the European Games and why?
To be honest, at first, we just understood nothing. There are Asian and Pan-American Games, but we have the European championship. Then we saw real Olympic village, huge venues, people around us who were committed to the European Games. I especially want to mention their new arena. It looks very cool! How we see it: Rhythmic gymnasts perform in the arena and that's all. In Baku everything was done differently. Gymnasts, acrobats, and representatives of other sports were performing in the arena simultaneously. Probably it was done to attract more spectators. Just a huge space! Usually, behind the scenes everybody knows each other, who goes behind whom. There everything was different and it was difficult to navigate. Therefore, such a big arena even disoriented us at the very beginning.
Did you have a chance to see Lady Gaga? We learned that you wanted to visit her concert.
Oh, unfortunately we didn't attend. We almost never get to the opening ceremony, and I was not at the closing too. Everything was nice in Baku, but unfortunately, we were not able to see everything that we would like to see.
"An event of a completely different scale"
Was there any desire to perform at the European Games here in Minsk? I am sure you would have a lot of support.
I would really like! You know, when I'm asked about the most difficult competitions for me, the Olympic Games come first, because it is a completely different awareness, and then go European Championships in Minsk. You know how everyone prepares for this, coaches not just train, as well as the rest of the staff. Even the accountant performs some extra and not exactly related work! Everyone is preparing a prestigious event and understands the significance and responsibility. And this is only the championship in gymnastics. This event is a completely different scale.
As I can remember I feel so nervous before going on stage at the home championships. But when you're already out, the spectators always help a lot, so there was such a dissonance in the sensations. Before you went to the arena this is terribly hard, just catastrophic, and when you are already in the arena it becomes much easier at the expense of home ground, there is a feeling of pride. Therefore, it would be great to participate in the 2nd European Games in Minsk, but I would have to spend a lot of years and efforts on training. If the European games were held in 2018, then I would still participate. And so now, only if within a gala performance. We can even cooperate with Naviband. We have a great Belarusian show on the song "Rechanka".
Minsk or New York? Minsk of course!
Back to travelling, considering the huge number of countries you have visited, what does Belarus have that the others don't? Surely, there are things you miss while abroad?
Yes, I really miss, but it's more of an intangible. As the saying goes, the house is where you feel good. I have been visited many countries which gave me so many positive emotions. Somewhere is warm, somewhere streets are comfortable, somewhere exotic fruits are, somewhere something else. But returning home is always a happy moment, no matter what the weather is here. For 24 years I have memories almost towards every place, here live people I love. And in general, that's where I became who I am. This is my favorite city, I just love Minsk. While abroad, I always compare any city with Minsk, considering them side by side. We already have our own fashionable, beautiful places, narrow streets and historical parks … well, we have everything. And even when you are in New York, you miss Minsk parks until you reach it, you cannot compare it to anything! Also I always miss people. By the way, in my opinion, people have become kinder, somehow more polite. If before in European stores it was amazing for us to hear "hello" or "goodbye", but now this is the usual thing. I like the steady trend in this direction.
What country impressed you most and why?
It's a good question. I would say that I like Slovenia, although I was there only in one city, Maribor, but it made a vivid impression on me. I like such historical and neat cities. If to take the country, it's Italy, because it's very different. There are mountains, and the sea, and the islands, and delicious food, and people are light-hearted. Oh, I was once in Belgian Antwerp, just before Christmas. It turned out to be such a magical-gingerbread town with a pre-Christmas fuss. Everything was shining there … so puppetry. Atmospheric in general.
About work, hobbies and holidays
On what do you spend most of your time regarding the work?
I work as a TV host on the Second national TV channel. I have my own little sports show, so I keep spending my time on sports. Thus, there was necessary to learn how to speak beautifully and correctly, to develop the speech system to work differently. These lessons brought me pleasure. We had a good teacher and I regret that she doesn't work with us anymore. I like to study at all. I would like to learn another language and really want to finish up the learning of Italian. I try to learn it with books, but it doesn't work – you read it and then it goes out of your head. I would like to go to Italy, roughly speaking, for a month to plunge into the language environment. By the way, I'm often invited to Japan, and I have a little knowledge of their vocabulary in the field of gymnastics.
As for the work, I also give workshops and take part in various gala performances. I have already mentioned my show, which was being prepared for a long time together with Naviband. They helped me a lot with music. It turned out such a national Belarusian show, which I really wanted to have. The last year I lived with the thought "it is necessary to make something national". I had different ideas, but there was no suitable music. It was difficult to find a song appropriate for dancing. It was necessary to have something modern, nice to hear, and something that can stuck in the head. One day I was walking around the town hall and heard the song "Rechanka" by Naviband and immediately realized that it is very cool.
You used to talk about a coaching career. What do you think about it now?
I don't exclude. Moreover, I do this work when I am invited to workshops. It is an opportunity to see the world, to communicate with new people, to learn something new and to bring the knowledge. In fact, coaching is a hellish toil. I have realized this and now I understand my coaches better. Thanks to them very much for their patience and taught me everything I can, because it is, indeed, very difficult. Especially rhythmic gymnastics, it is not to teach running. Although, it is probably difficult to run professionally. But we have a hoop, ball, club, ribbon and other gymnastics equipment.
I am tired of the day-to-day routine, as for 20 years I came to the gym, performed and left. I still can't put my alarm clock on 7:30 a.m., because for 10 years I have started my classes at 8.30 a.m. And now I'm not really searching… but coaching is good, TV is something new, nevertheless, the world is full of other interesting things. I've always been very ambitious. Since childhood aspired to be the first- in gymnastics or even drawing. By the way, I really enjoyed drawing, and I tried to do it well. But I saw that I obviously lose to other authors, so I concentrated on gymnastics when I realized that I could achieve certain goals in it.
Have you ever wanted to start your own gymnastics school? A school named after Staniouta, sounds like a cool thing.
I would really like that. I have not worked in this direction yet, but I know that it is not as easy as it might seem at first glance. I had such an idea even before I completed my career – to create a school for everyone. This is a very cool direction. For example, such a school would be a great place not only for kids, but also for those who were not doing that from their childhood, however, who wants to try. Few of three-year-old children can say "Mom, I want to go to rhythmic gymnastics." Therefore, I would like to create such a place where women could fulfill their dreams, just for themselves. For example, in Moscow it is popular to create private schools for gymnastics for everyone. That is, I would combine and did so that there were professional groups and amateur ones. It must be understood that for such a school it is necessary to find a suitable place with appropriate dimensions, ceiling, walls, mirrors etc. In addition, this is a large amount of paperwork. But in general, I would like to open such a school. By the way, in Spain and the USA such things are also quite common.
Are there any moments in your life that you would change if you had the chance? Any regrets?
It depends on what terms, but there are a couple of moments. If I had returned 10 years ago with the experience that I already have, I would have changed some moments in the training process or in personal relationships to avoid certain mistakes. Well, globally, I would not change anything. We all grow up and make mistakes. I hope that I am not getting old, but I am becoming wiser– noted Melitina with a smile.
How do you usually celebrate New Year's?
December 31 was always the most magical day of the year for me. I've been waiting for it more than a birthday and still, I'm probably continue to wait it more. In my childhood, my mother told me that a woman should not cook salads and then sit down at the table to eat. No, New Year, in my understanding, is not for this. Therefore, since childhood, we leave our house in the morning and come back only in the evening, when it remains literally 2 hours until the New Year. I remember how we went to the circus or cinema for a new «The Irony of Fate». I like to go to the Philharmonic very much, this is already a tradition for us. It gives me a magical mood. I really love the work of the director Alexander Anisimov. He creates such a friendly and pleasant atmosphere. After the Philharmonic we visit friends, congratulate our relatives, and then we just go home to celebrate the New Year.